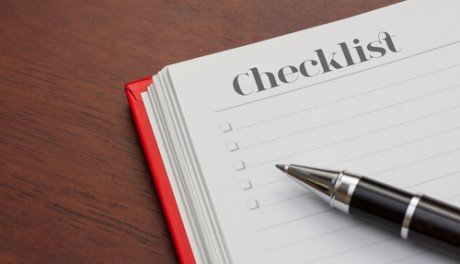 Since it's the end of the year, it's time to check that your fire protection service provider completed the annual fire protection system testing in your facility. NFPA requires annual service for certain parts of fire alarm, fire sprinkler, fire pumps, and fire suppression systems. Unfortunately, service providers may forget parts of annual fire protection system services since they're performed infrequently. But you can use this list of the most commonly missed parts of annual fire protection system services to check up on your service provider.
Fire Alarm Annual Inspection NFPA 72, 2013
Control Equipment (monitored system)
Fuses
Supervising Station Alarm Systems (transmitters)
DACT
Fire Alarm Annual Testing
Alarm Notification Appliances
In-Building Fire Emergency Voice/Alarm Communications
Initiating Devices
Duct Detectors
Valve Supervisory Switches
Fire Sprinkler Annual Inspection NFPA 25, 2014
Fire Sprinkler Annual Testing
Backflow Prevention Assemblies
Control Valves
Operation
Position
Fire Sprinkler Annual Maintenance
Valves (all types)
Control Valves
Preaction/Deluge Valves
Dry Pipe Valves/Quick-Opening Devices
Fire Extinguisher NFPA 10, 2014
Dry Chemical NFPA 17, 2013
Auxiliary Pressure Cylinders
Heat Detectors Nonalloy Type Fusible Links
Clean Agent NFPA 2001, 2015
Halon NFPA 12A, 2009
Carbon Dioxide NFPA 12, 2011
Fire Pump Annual Testing NFPA 25, 2014
Fire Pump Maintenance
Review your fire protection system service records and ensure your service provider didn't miss some of these commonly forgotten annual services. All facilities must complete and document all annual fire protection system testing to remain compliant with NFPA requirements. If there are any discrepancies between this checklist and your records, call your service provider right away. You can't afford to wait and find out that their schedule is full until the new year.
If your fire protection service provider missed many of your annual fire protection system services then you may want to hire a new fire protection service company. Here are some tips on How to Choose the Best Commercial Fire Alarm Company and the factors to evaluate.
Subscribe To Our Newsletter
Join the Kinetix Fire mailing list to stay up-to-date with the latest news and blog articles about the Fire & Life Safety industry.
Categorized in: Education, Fire Alarms, Fire Damper, Fire Pumps, Fire Sprinklers, Fire Suppression, General